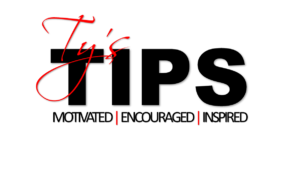 POP! POP! … It's the holiday season! 
?
I know its time to start wrapping gifts, attending parties, and baking. It's easy to be busy and focused on all the many things that need to get done.
This year I encourage you to take some time to unwrap your own gifts and give it to yourself. It's the gift of life, the gift of freedom and forgiveness.
Give yourself permission to live again, to dream again, but most of all forgive yourself and others. Give yourself permission to just be you. Give yourself permission to come alive, be happy, and to live.
Give yourself permission to stop pleasing others and learn to be happy with you. Give yourself permission to stop comparing your journey and life to others but to live your life on purpose. Give yourself permission to do what it takes to win and to quit quitting!
My friend give yourself permission to be happy just being you! Forgive yourself, forgive others and let go of the pain, rejection, shame, and regret!
Guess what you don't have to wait until Christmas to give yourself that 
?….. give it today…. you will be glad you did!
KEEP.IT.POPPIN!
#TyZiglar #FitFabulousFly #POPPIN
#MomBlogger #JesusLover #FaithWalker
#Entrepreneur #Inspiration #MotivationalSpeaker
#PrayerWorks #PurposeDriven #WalkingPurpose
#WomensEmpowerment #Blogger #LiveYourBestLife
#TheBestofYou #MiraclesOutTheBox #IBelieveDoYou #OutBoxBlogger #Llive4Purpose
www.fitfabulousfly.com
Stay fabulous!
Smooches 
?t