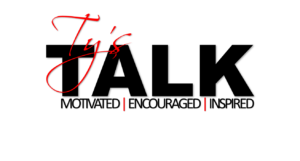 I just wanted to succeed.  I wanted everything right.  I wanted my dream to work.  The truth is sometimes, being different and pursuing a dream isn't always easy.  Especially when you don't know exactly how it is all going to work out.  Sometimes it is down right tough.
So often many of the things we pursue for God doesn't make sense in the natural and sometimes you find yourself walking alone. Remember God did not give anyone else the dream or the vision.  He gave it to you.  With that being said, everyone will not believe in it or see it like you and when they don't you just have to keep moving forward in the dream God gave you.
I have found myself in this place recently. You know, it is easier to push someone else when the going gets tough than it is to push yourself to keep going.  I started doubting and wondering am I really on the right path?  Can this dream really work?  Am I crazy?  My life looked nothing like the dream I was pursuing. Deep down inside I knew God was birthing something on the inside of me.  The tears streamed down my face as I continued to write and work on my website.  All of a sudden my husband entered the office and I had a meltdown.
Every ounce of emotion, defeat, despair and fear on the inside came out.  I just don't want to fail.  I don't want to disappoint.  This time, it is all or nothing, sink or swim.  If  it doesn't work I don't know what I will do.  Honestly, I don't see how it's going to work and it is scary.
Sometimes it's hard believing in a dream when its costing you so much!  It's costing me time, money, relationships, etc,  I just don't know.  These are the words I said to my husband.  He listened and then softly said…. You are way to hard on yourself.  No one is putting this pressure on you but you.  I know you want it to work and I believe it will.  You need to relax.
God gave you the vision and I told you, God is going to use you in ministry.  Let him do it.  I know you want to succeed and I know your passion of wanting to help others.  It's all going to be okay.  Just relax.
I share this friend because sometimes life does get difficult and it makes you doubt and want to quit.  On this day God sent my husband to be my reminder that it's not my job to make it work.  It's just my job to obey.  I don't need to worry about how it's going to work.   I have to trust God that it will.
Life is not always a box of chocolates and walking in faith there may be times of discouragement but just like my husband told me.  Relax.  Keep going and pressing in. He is always faithful to what he has promised.
Quite honestly, I don't know how he will do it, when he will do it, but one thing is for sure HE WILL! 
I am reminded of :
Jeremiah 29:11
 For I know the plans I have for you," declares the Lord, "plans to prosper you and not to harm you, plans to give you hope and a future.
With this being his word, we know he always has our best interest in mind.
Ya'll  KEEP.IT.POPPIN!