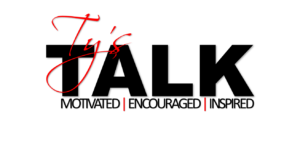 Recently I had a reality check.  We all need that every now and then. It  helps us keep things in perspective.  Recently our church held a back to school drive in Durham.  I have participated in drives like this before but this one was completely different.  I was so emotional when I left.  It humbled me.
I was able to spend some time chatting with many of the adults that were in the park.  Many of them were homeless. Some of them had families but they had little to no hope that life could and would get better for them. They had stopped dreaming.
I met one lady that told me she was HIV positive and had been for over twenty years.  One gentleman shared with me that he had served 14 years in prison. He told me he was ashamed of his life.
Another lady cursed like a sailor. I knew he was on drugs.  Yet, she intrigued me. During our time together someone showed her a picture of her daughter and the tears began to stream down her face.  You could tell she loved them but she carried a lot of shame.  While in the park someone asked her to sing. She began to sing My help comes from the Lord. She sounded amazing.  For many reasons her song brought me to tears.
It was in that moment God showed me no matter their condition they are still his sons and daughters.  He also reminded me that the people I encountered were someone's son, daughter, father, and mother.  It was humbling.   The truth is it could have been me but  his grace and mercy kept me.
If I am completely honest, most of these people I would have glanced at, maybe smiled at on the street but I would have kept going.  I would have judged them based on their appearance and chances are I would have thought to myself that they chose this situation and they need to choose to get out of it.  My pride and ego would have gotten the best of me.  I would have never stopped to listen, and to hear anything that they had to say.  I learned this lesson:
It is easy to judge someone based on their current state but the truth is God loves them just as much as he loves us.  So often, our flesh can get in the way and cause us to ignore the problems in our world,  judge others wrongly because they are not on the same level as us.  We can ignore the issues simply because the issue does not affect us directly.  Sometimes we ignore or even pretend that individuals in our own families don't exist.  We greet them with judgment instead of God's LOVE! 
We can't do much alone. We can do a lot together.  We can choose to love and respect everyone.  We can also choose not to judge.
As Christians we are called to love all.  I believe it is our duty to be the hands and feet of Jesus.  This means abroad and in our backyard.  We should be a voice for those that feel hopeless.  We should desire to pursue our purpose so that we can help make and be the impact the world needs.
We should not choose who we minister to or remain within the walls of the church.  It's not our job to change them but we can lead them to the one that can simply by showing them LOVE!
Until Next Time Smooches and of course
KEEP.IT.POPPIN!